With light shining upon it, the OCT Theater (华侨城大剧院) looks like a crystal palace. It is not only an architecture feat following the National Theater, but also a great brilliant pearl of the Happy Valley inlaid in the cultural soil of Beijing city.

After its construction, it has been the center for Beijing's cultural life and artistic exchange, providing world-class operas, dances, movies and music shows. It also becomes the landmark cultural architecture in Beijing. OCT Theater, set for completion by the summer of 2007, will display an unparalleled show ''The Golden Mask Dynasty''.




What's on Stage
Golden Mask Dynasty Show
Time: Daily 5:30 pm
Booking time: one day in advance
Ticket Price: USD 33 Yellow zone ( D part back/ both two sides of B part 10 to 28 rows) ,USD 44 Blue zone ( The C part front /both sides of  A part 1 to 18 rows), USD 59 Gray zone ( B part back/middle section 19 to 28 rows) , USD 76 Red zone ( A part front/middle section 1 to 7/10 to 18 rows), USD 106 Green VIP zone ( VIP part Middle section 8 to 9 rows)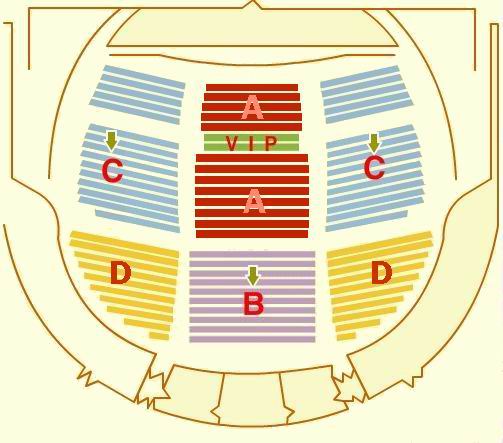 Directions & Map
Address : Xiaowuji North Rd., Chaoyang District, Beijing
Phone : 86-13522310506
Email: Bob@GreatBooker.com
The OCT Theatre is situated to the southeast of the Happy Valley Theme Park. you could simply getting there by taxi, it's about RMB 40 form downtown. on a budget, you may also go there conveniently by subway, take the subway line 7, and get off the Happy Valley stop, the theatre is just on the east gate of Happy Valley Park.