Chinese Acrobatics Info
Chinese acrobatics is a pearl in the treasure house and ranks among the best arts in the world, The history of acrobatic show has been existent for more than two thousand years. Since the middle of this century, great efforts to foster and develop national arts and acrobatics have gained a new life.
The acrobatic shows is characterized by feats of strength and daring performed cleverly, precisely and accurately, and the ability of retaining balance in motion. To become a competent acrobat, students must have long stressed the basic training of the waist and legs from the time they are only 6 or 7 years old. Because the techniques employed in acrobatics are extremely difficult and risky, students must endure a good deal of pains for their gain.
Chinese acrobatics has maintained a strict master-apprentice system and has been closely related to other forms of the performing arts. Chinese acrobatics is an art that was handed down from one generation of a family to another, as well as from master to apprentice. Some Chinese localities are celebrated for acrobatics.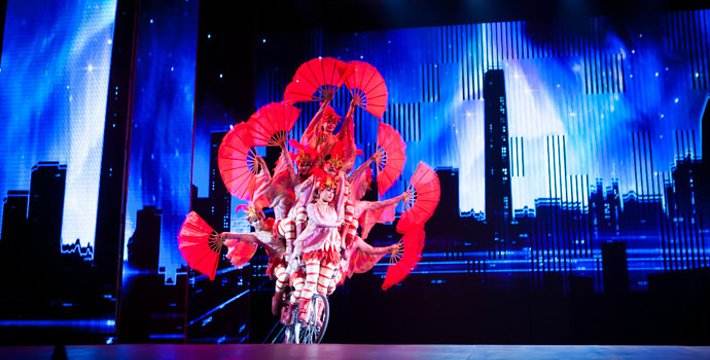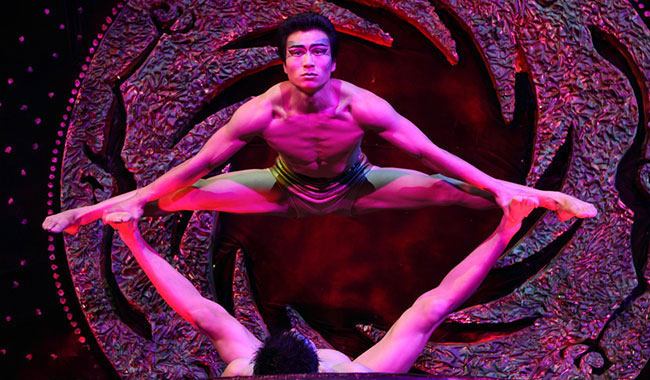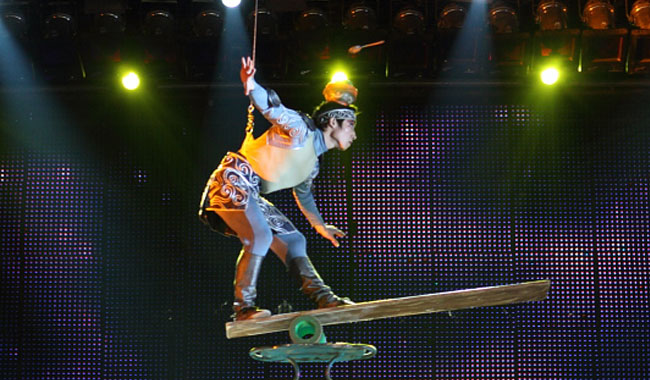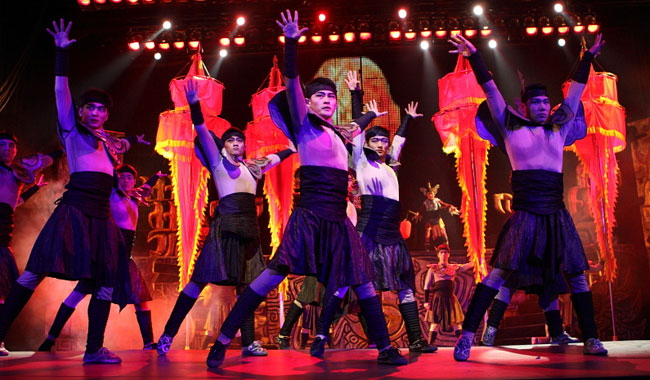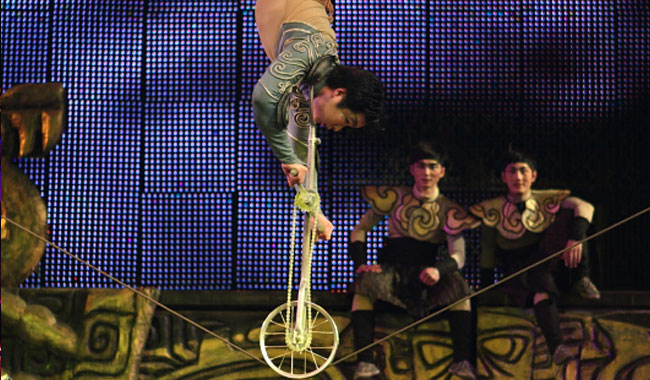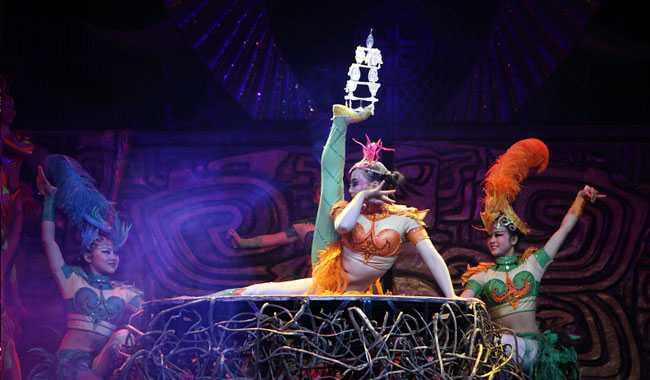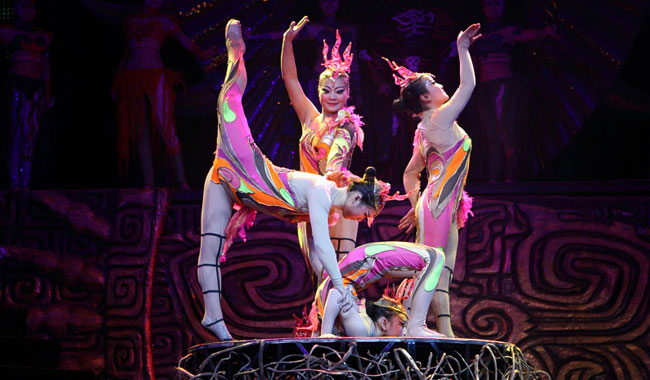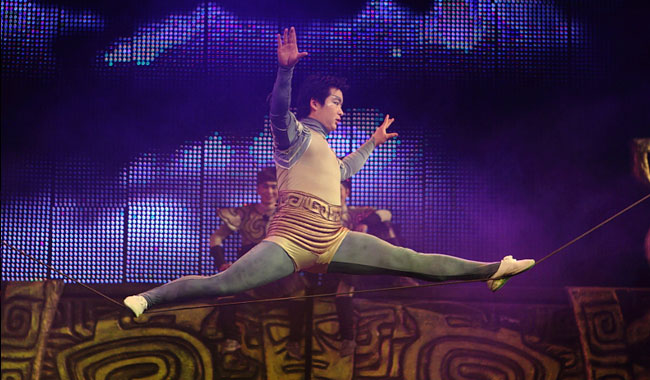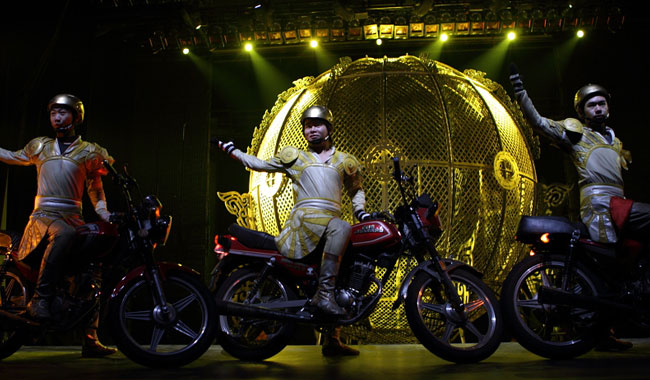 In the long course of development, the Chinese acrobatic art has formed its own style. The ancient acrobatics stemmed from the people's life and had a close link with their life and productive labor. Instruments of labor like tridents, wicker rings, tables, chairs, jars, plates, and bowls were used in their performances of "Lion Dance", "Flying Trident", "Spring-Board Stunts", "Balance on Chairs", "Jar Tricks", "Hoop Diving" and etc. When you watch a acrobatics show, you are strongly impacted both mentally and physically. It is truly and unforgettable experience.
The theater seat map: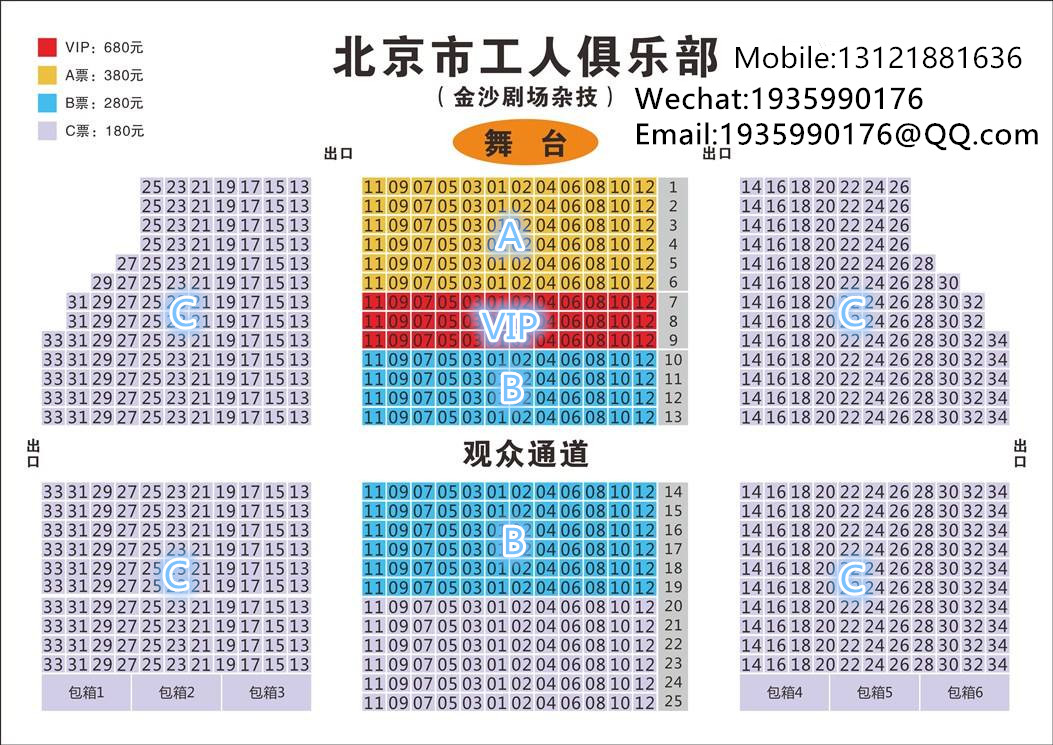 Four different zones:
VIP seat 7 to 9 rows 106 US dollars
A zone 1 to 6 rows 59 US dollars
B zone 10 to 19 rows 44 US dollars
C zones are two sides and on the back in the middle 29 US dollars
You meet our guide in front of the Jinsha theater 30 mins before the show to receive your tickets. Buy your discount from our guide by cash, Not The Ticket Window! .Any questions you may call us in English to 13522310506 or email to Bob@GreatBooker.com
Show Time: daily 17:30 - 18:30 
Booking time: one day in advance
Address: 7 Hufang Road, Xicheng District, Beijing
Chinese name: 神话金沙 (Legend of Jinsha) 北京工人俱乐部 (Beijing Workers' Club)
Chinese address: 北京市西城区虎坊路7号