Peking Opera Show Tickets Booking
Widely known for Peking Opera shows, The Liyuan Theater (Chinese Name: 梨园剧场) is more popular among tourists and Chinese opera lovers. It is maintained by the Beijing Opera Theater of the city and Qianmen Hotel with the support of the Beijing Tourism and Cultural Bureaus, It can hold thousands of audiences.
All the offered plays in Liyuan Theater are repertoire of Peking Opera that are carefully selected. A visit to Liyuan Theater in Beijing will surely leave you with a bagful of sweet memories. Treat your eyes while exploring a unique Beijing entertainment.
What's on Stage
Beijing Opera Highlights Show
Time: Daily, 7:30pm
Bookin time: one day in advance
Ticket Price: USD 29 Blue zone (back or second floor), USD 44 Red zone (Front 1 to 2  rows or 5 to 6 rows), USD 76 Orange zone (Two sides of VIP zone 3 to 4 rows), USD 106 Green VIP zone (VIP table 1 to 7 rows)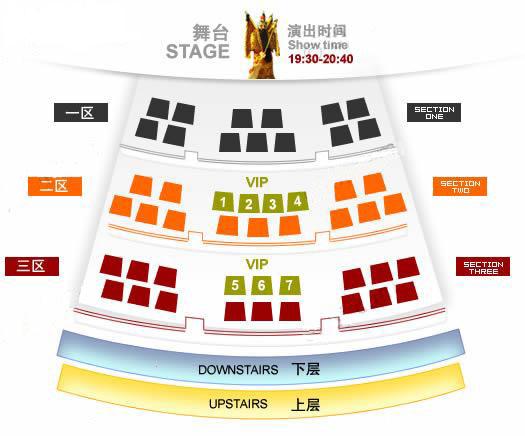 Directions & Map
Address : 1/F Qianmen Jianguo Hotel, 175 Yongan Road, Xuanwu District, Beijing
Phone : 86-13522310506
Email: Bob@GreatBooker.com
Liyuan Theatre is located on 1/F Qianmen Jianguo Hotel. you could simply getting there by taxi, it's about RMB 25 form downtown. on a budget, you may also go there conveniently by subway, take the subway line 7, and get off the Hufangqiao stop exit C, walk to the south 100 meters and turn to the left 30 meters.